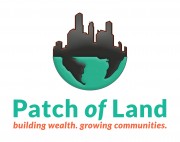 Patch of Land becomes only marketplace lending platform to offer directly secured investments to accredited investors.
Los Angeles, CA, August 19, 2015 (Newswire.com) - Patch of Land, a crowdfunding solution for real estate financing that brings together borrowers and lenders through a simple online interface, today announced all existing and future loans will be directly secured by underlying collateral that provides increased protection for its projects. To date, Patch of Land is the only marketplace-lending platform that displays investment offerings that are directly secured by underlying property and that works with a trustee. Previously, directly secured investments were only available for whole note purchases.
"We pride ourselves on having the most secured offering structure and being the most transparent and innovative platform for people investing in fractionalized real estate peer-to-peer loans," said Amy Wan, General Counsel of Patch of Land. "We are one of the very few platforms who actually work with a trustee, allowing our investors to feel more at ease knowing we're contracted with a bank. All of us at Patch of Land think this is very exciting as it's pushing the industry forward while making peer-to-peer lending for real estate a more commonplace activity for investors."
In keeping with its forward-thinking philosophy, Patch of Land also chose to share its documentation publicly, even with competitors. A sample of Patch of Land's offering documents are available for download here.
"We're committed to improving the marketplace lending industry for investors, and making our documents publicly available may pressure other platforms to do the same," said Wan. "We're already in the process of developing our 3.0 offering structure which will continue to push the industry forward, while providing Patch of Land investors an ever more secure, superior product."
Patch of Land has already moved a majority of its existing loans to the new structure, enabling investors to have direct security for investment amounts as low as $5,000 while earning double digits in interest.
Since its inception in 2013, Patch of Land has seen massive growth. In less than two years, the company has funded over 130 projects, prefunding and then crowdfunding more than $40M with an average blended rate of return of 12.2%. Patch of Land is helping thousands of investors from across the country invest in residential and commercial properties that span 22 states.
About Patch of Land:
Patch of Land (POL) is a crowdfunding solution for real estate financing that brings together borrowers and lenders through a simple online interface. Patch of Land's goal is to solve the problem of inefficient, fragmented, and opaque real estate lending by using technology, data-driven processes, and expert human touch to create transparency and efficiently underwrite projects. Patch of Land fills the void in between slow, over-regulated banks, and hard money lenders that cannot supply timely or consistent sources of capital. The transparent, simple and efficient solution allows accredited investors to easily diversify their funds while giving borrowers reliable access to funds for rehabilitating properties in need. For more information about Patch of Land please visit PatchofLand.com.
Share: