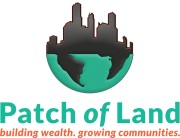 Patch of Land 2.0 increases confidence and provides increased protection for all projects offered after Monday, June 1, 2015 Los Angeles MeetUp on June 18 and Webinar on June 24 Scheduled for all who want to learn more
Los Angeles, CA, June 11, 2015 (Newswire.com) - ​Patch of Land, a crowdfunding solution for real estate financing that brings together borrowers and lenders through an online platform, rolled out it's new, highly-anticipated offering structure based on feedback from over 16,000 investors that utilize the portal. This new offering structure is available to all new projects offered after June 1, 2015 and has upgraded protection for current and future investors.
"In keeping with our being an industry leader, the new offering structure takes a bold step in the right direction towards providing investors more protection," said Amy Wan, General Counsel at Patch of Land.
Some Highlights of Patch of Land's New Offering Structure Include:
Bankruptcy-remote design: All new offerings will be issued from one or more special purpose entities (

SPE

) designed to be bankruptcy remote.

SPEs

are business entities formed in a manner designed to minimize the risk of becoming a debtor is a bankruptcy case. This means that if something happens to Patch of Land, Inc., the

SPE

is designed so that its obligations are secure even in the event of the bankruptcy of Patch of Land, Inc. Except in certain cases, all borrower notes and investor notes will be held by one

SPE

.
Indenture Trustee: We've signed an agreement with an indenture trustee that steps into our shoes should an event of default ever occur. They will make distributions to investors should we ever file for bankruptcy, dissolve, or have some other event of default.
Secured Investment: All of our offerings will now be directly secured as to a pledge of collateral only as to the underlying borrower note, mortgage and related cash flows to the trustee. To be clear, the collateral is not pledged directly to an investor as a holder of the borrower payment dependent note, but is instead pledged to an indenture trustee under which investors benefit as a note holder.
"Current and future investors that invest on Patch of Land's platform are important to us and we want to keep their trust by being transparent and protecting them. Additionally, Patch of Land is setting the bar in the real estate crowdfunding industry by releasing our documents to the public to encourage all players in our space to take protection and transparency as seriously as we do," continued Wan.
Transparency is one of Patch of Land's founding values and ethical principles which is why the Company is the first real estate crowdfunding portal to release a template of their new offering documents publicly. Patch of Land would like investors to take time to understand the nature of their investment and consult their own financial and legal counsel before making any decisions.
To learn more about Patch of Land's new offering structure, meet the team at their Los Angeles MeetUp on June 18. RSVP Here: http://goo.gl/11XOfv
On June 24, Patch of Land will also be hosting a free webinar with Amy Wan about Investor Protection and their new security offerings. Sign Up Here: http://goo.gl/yNeRss
 About Patch of Land:
Patch of Land (POL) is a crowdfunding solution for real estate financing that brings together borrowers and lenders through a simple online interface. Patch of Land's goal is to solve the problem of inefficient, fragmented, and opaque real estate lending by using proprietary technology, data-driven processes and expert human touch to efficiently, and accurately underwrite projects. Our transparent, simple and efficient solution allows accredited investors to easily diversify their funds while giving borrowers reliable access to capital for rehabilitating properties in need. In fact, we prefund every loan with our own money so we look at each investment opportunity as if our own skin was in the game - because it is. This way, borrowers receive the funding for their projects without delay, while lenders can start earning interest on their investment right away. Patch of Land fills the void in between slow, over-regulated banks, and hard money lenders that cannot supply timely or consistent sources of capital.  Together with our marketplace of investors and borrowers, we facilitate the work of rebuilding neighborhoods, increasing property values, creating jobs, and stimulating local economies throughout the nation. To learn more about Patch of Land please visit www.PatchofLand.com.
Share: